In this full-day workshop Early Career Researchers (ECRs) and postgraduate students will work in collaborative partnerships or groups to turn one of a number of radio and audio media research ideas proposed by leading scholars and industry representatives into a refined research project proposal. Through morning masterclass sessions participants will receive training on the conceptual and practical elements of project design and working collaboratively. In the afternoon, participants will receive mentoring as they work through the process of developing a research proposal.
Pre-conference workshop website and instructions: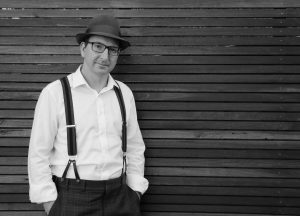 The workshop will be facilitated by Dr Chris K Wilson. Chris has been a Research Fellow with the Technology, Communication and Policy Lab at RMIT University (Melbourne, Australia) and is currently working at the Centre for Social Impact, Swinburne University – Melbourne Australia). He has held a range of academic research and research grant development roles at Australian universities over the past 20 years.