The historic centre of Siena has been declared by UNESCO a World Heritage Site. It is one of the nation's most visited tourist attractions. Siena is famous for its cuisine, art, museums, medieval cityscape and the Palio, a horse race held twice a year.
The Palio di Siena is a horse race that is held twice each year, on 2 July and 16 August, in Siena, Italy. Ten horses and riders, bareback and dressed in the appropriate colours, represent ten of the seventeen "contrade", or city wards.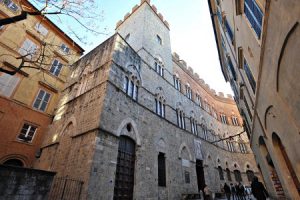 The University of Siena, Tuscany, is one of the oldest and first publicly funded universities in Italy. Originally called Studium Senese, the institution was founded in 1240. It has around 15,000 students, out of Siena's total population of around 54,000.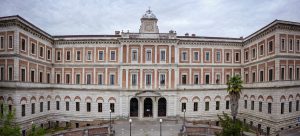 The Ecrea Radio conference is organized by the DISPOC, Department of Social, Political and Cognitive Sciences of the University of Siena. The department is housed in the building of San Niccolò, formerly the monastery of San Niccolò, whose construction dates back to 1336. The building was used as a psychiatric hospital from 1818 to 1999. Inside the San Niccolò, spread over an area of 15 hectares, there is the Conolly Pavilion, the only example in Italy of Panopticon.