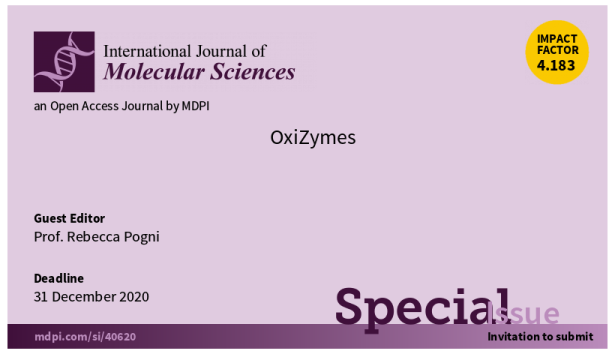 In the occasion of the Oxizymes 2020 a special issue, MDPI International Journal of Molecular Sciences (IF 4.183) has been launched. More informations can be find at:
https://www.mdpi.com/journal/ijms/special_issues/OxiZymes
For the OxiZymes attendees  two selected manuscripts can be published free of charge.  A 200 CHF reduction for all submissions from the conference will be applied as well.