European Conference on Cognitive Ergonomics
2021
26-29 April, 2021
Siena, Italy
The 32nd European Conference on Cognitive Ergonomics is concluded!
Thanks to all the participants for sharing their projects to nurture the research and inspire the future design of virtual and physical interactive systems.
The Proceedings of ECCE 2021 are published on the ACM Digital Library.
The ECCE 2021 Special Issue is going to be published on the Behaviour and Information Technology journal.
The videos of the Keynote by Elisa Giaccardi and the Keynote by Pasquale Fedele are available on Vimeo. The presentation of the Keynote by Norbert A. Streitz is available here.
These are the postcards from the virtual edition of ECCE 2021.
32nd Annual Conference of the European Association of Cognitive Ergonomics (EACE)
About the conference
This leading conference in human-media interaction and cognitive ergonomics provides an opportunity for both researchers and practitioners to exchange new ideas and practical experiences for a variety of domains.
The special theme for ECCE conference in 2021 is:
"Designing virtual and physical interactive systems"
ECCE 2021 proceedings will be published by ACM International Conference Proceedings Series and disseminated through ACM Digital Library.
Renowned experts in cognitive ergonomics
Invited Speakers
Learn about the conference planning and talks
Conference Programme
Keynote - Autonomous Technologies and the Challenges of Probabilistic Design
In her keynote, Elisa argues for the need to raise critical questions about the ways we design in the post-industrial age and to dare developing radically new frameworks and methodologies. Her idea of probabilistic design aims to establish and research agency as foundational to our understanding of autonomous technologies as was once the notion of function to our understanding of tools. To illustrate this, she will introduce and discuss examples from healthcare, mobility and sustainability of how designers should consider what is uniquely human and uniquely artificial in the configuration of agency (e.g., improvisation and foresight) and attend to this co-performance as a decentralized act of design with probabilistic outcomes.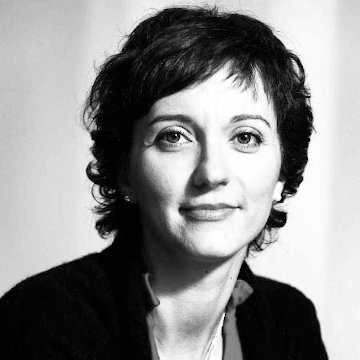 Panel Session 1
Training interventions and VR simulation to improve work performance
Panel Session 2
New research methods to collect data using physical, digital and virtual tools
Doctoral Consortium
Session dedicated to the Doctoral Consortium
Panel Session 3
Automation, Collaboration and Intelligent technologies
Panel Session 4
Analysis of the work performance and the HCI at work
Keynote - Artificial Interaction
Artificial Intelligence advances are leading to exciting outcomes in the design of intelligent agents, including robots, digital humans, virtual agents and smart devices. At the same time, AI is opening up a wide perspective in the human-machine interaction field and, particularly, how to combine artificial intelligence and user experience design. The talk will focus on human interactions with agent systems, through examples from healthcare, industrial and cultural experiences, based on technologies such as brain-computer interfaces, conversational AI, computer-mediated communication and remote control.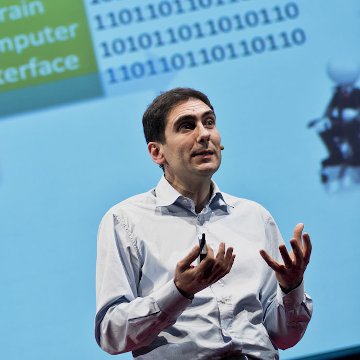 Panel Session 5
Human-Robot interaction and telepresence interfaces
Panel Session 6
Design theories and methods to support creativity and innovation
Keynote - Citizen-Centered Design for Self-Aware and Cooperative Hybrid Cities
This keynote provides a critical, but constructive reflection and evaluation of current technology-driven developments summarized as the 'Smart-Everything' Paradigm. It is mainly characterized by smart services based on data collected by a variety of sensors embedded in an Internet of Things (IoT) infrastructure, monitored and controlled by software using Artificial Intelligence (AI), resulting in an increasing degree of automation and privacy infringements. Humans are more and more removed from being the 'operator' and thus in control of their interactions and decisions in virtual and physical environments, because they are considered as the cause of errors. The keynote proposes to redefine the 'Smart-Everything' Paradigm towards Human-Technology Symbiosis by applying a human-/citizen- centred design approach, keeping the human in the loop and looking at the interaction and balance of mental structures, social structures, information structures and urban architectural structures. This is achieved by considering various design trade-offs: complete automation vs. human control and empowerment, importunate smartness vs. privacy. Application examples are taken from the domain of 'smart' cities, automated driving and urban spies with the goal to move beyond 'smart-only' cities towards humane, sociable, cooperative, self-aware hybrid cities.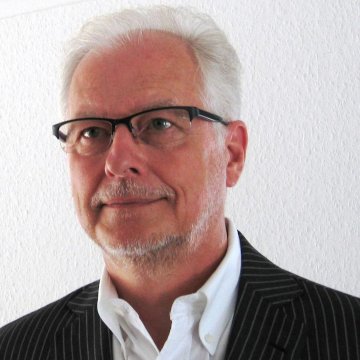 Panel Session 7
The new frontiers of automated mobility
Panel Session 8
Physical and virtual technologies for user engagement and behavioral change
Don't miss
Important Dates
Deadline for submission:  20 July 2020

Author Notification:  31 October 2020
Camera-ready version:  30 November 2020 14 December 2020

Early Registration deadline:  31 December 2020
Conference: 26 - 27 - 28- 29 April 2021
Doctoral Consortium/Workshops:  26 April 2021
Deadline for submission:
20 July 2020
Author Notification:
31 October 2020

Camera-ready version:
30 November 2020 14 December 2020

Early Registration deadline:
31 December 2020

Conference:
26 - 27 - 28 - 29 April 2021
Doctoral Consortium/Workshops:
26 April 2021
Who Makes The Event Possible
Event Sponsors
Venue & Travel information
Conference Venue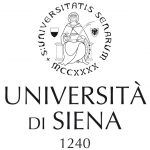 Università degli studi di Siena - Santa Chiara Lab
via Valdimontone 1, 53100 Siena, Italy
Tel. 0577 232163
E-mail ecce2021.unisi@gmail.com