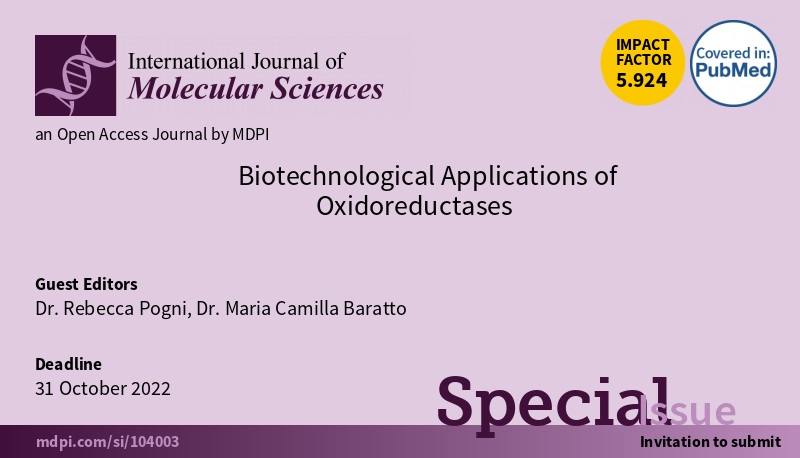 Dear participants!
The Organizing Committee of the conference is glad to invite you to submit the results of your research to the special issue of Open Access scientific journals by MDPI. In addition to open access, an important advantage when publishing in the MDPI is a very fast decision-making process (15-20 days).
The   special issue is "Biotechnological Applications of Oxidoreductases" of the "International Journal of Molecular Sciences" journal by MDPI (impact factor 5.924, Q1 (WoS and Scopus)).
The Guest Editors of the issue are Prof. Rebecca Pogni and Dr. Maria Camilla Baratto.
An Article Processing Charge (APC) of CHF 2200 is currently applied to all accepted papers.
For this conference, we could provide  a 15% discount for each submission.
The submission deadline is 31 October 2022.
Please access to the following link for further reading:
https://www.mdpi.com/journal/ijms/special_issues/Oxizyme2022