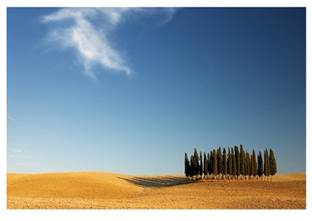 Siena is situated in the heart of Tuscany Hills and gullies, Tuscan cypress trees, the olive groves and vineyard s: this is the landscape offered by the territory around Siena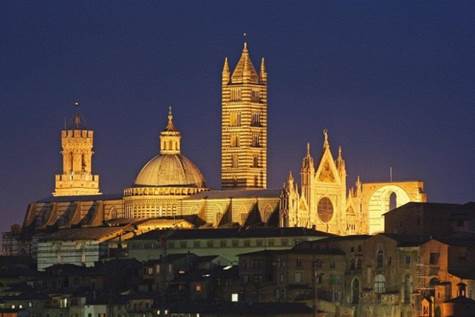 Siena built on three steep hills and encircled by ancient walls, the medieval city of Siena welcomes its visitors at Porta Camollia entrance to the centre with a Latin motto
"Cor Magis Tibi Sena Pandit" Siena opens its heart to you wider than this gate
The historic centre of Siena is a Unesco World Heritage Site.
Siena is not only one of the most beautiful cities in Italy, as witnessed by its title of World Heritage Site (an accolade it shares with San Gimignano, Pienza and the Val d'Orcia, all located in the province of Siena); it is also one of the Continent's oldest universities. The city's history is characterized by a focus on rights and solidarity, as testified by the frescoes in the Town Hall and the Santa Maria della Scala Museum (the former hospital).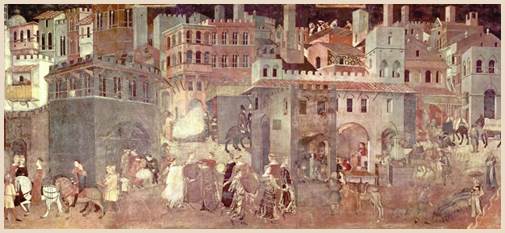 Siena was the first city in the world to offer a unique and exemplary portrayal of what Good Government can and should be. Ambrogio Lorenzetti's frescoes in the Sala dei Nove, characterized by an original interpretation of the classical world and a fruitful relationship with the ideologists of city republics of the 13th century, heralded the concept of citizenship that resulted in the civic humanism of the Renaissance. This by indicating the features of the citizen's regeneration and the virtues of a new world of urban policy, which mark the first steps in the rediscovery of democracy.