European Conference on Cognitive Ergonomics
2020
6-9 October, 2020
Siena, Italy
32nd Annual Conference of the European Association of Cognitive Ergonomics (EACE)
About the conference
This leading conference in human-media interaction and cognitive ergonomics provides an opportunity for both researchers and practitioners to exchange new ideas and practical experiences for a variety of domains.
The special theme for ECCE conference in 2020 is:
"Designing virtual and physical interactive systems"
ECCE 2020 proceedings will be published by ACM International Conference Proceedings Series and disseminated through ACM Digital Library.
Due to numerous requests, the deadline for submissions has been extended to April, 7th.
Renowned experts in cognitive ergonomics
Invited Speakers
Don't miss
Important Dates
Deadline for submission: 9 March 2020   7 April 2020

Author Notification: 4 May 2020   18 May 2020
Camera-ready version: 22 June 2020   29 June 2020
Early Registration deadline: 15 July 2020   19 July 2020
Conference: 6-7-8-9 October 2020
Doctoral Consortium/Workshops: 6 October 2020
Deadline for submission:
9 March 2020  7 April 2020
Author Notification:
4 May 2020 18 May 2020

Camera-ready version:
22 June 2020 29 June 2020

Early Registration deadline:
15 July 2020 19 July 2020

Conference:
6-7-8-9 October 2020
Doctoral Consortium/Workshops:
6 October 2020
Who Makes The Event Possible
Event Sponsors
Venue & Travel information
Conference Venue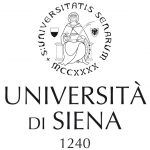 Università degli studi di Siena - Santa Chiara Lab
via Valdimontone 1, 53100 Siena, Italy
Tel. 0577 232163
E-mail ecce2020.unisi@gmail.com